Garage Door Control
Never second guess if you forgot to shut the garage door again. You can now open and close your overhead garage door from your smart devices.


Smart Thermostat
With our easy to use app you can now control your thermostat
with a touch of a button.


Smart Lighting
Control your lighting with one of our linear smart bulbs. You can now control your lighting with a push of a button.


Smart Door Locks
Enjoy the convenience of a keyless entry door lock. Use our app to control who enters your home while your away.

Live Feed Cameras
Use your smart device to get a live HD view of your home and family.

Notification
Receive smart notifications and control your entire home with our easy to use app.
---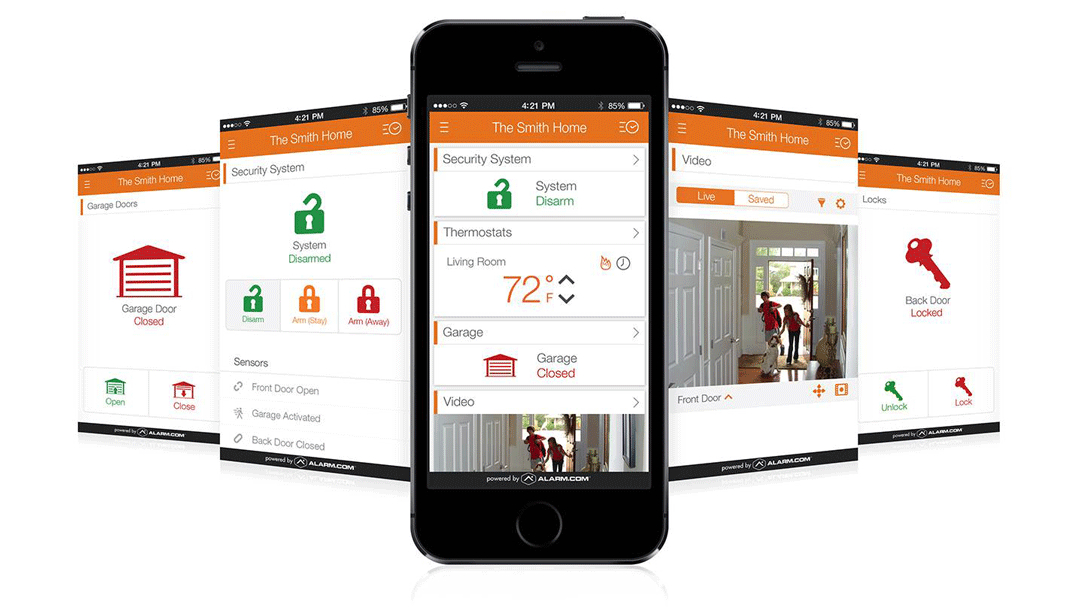 Your Home at a Glance.